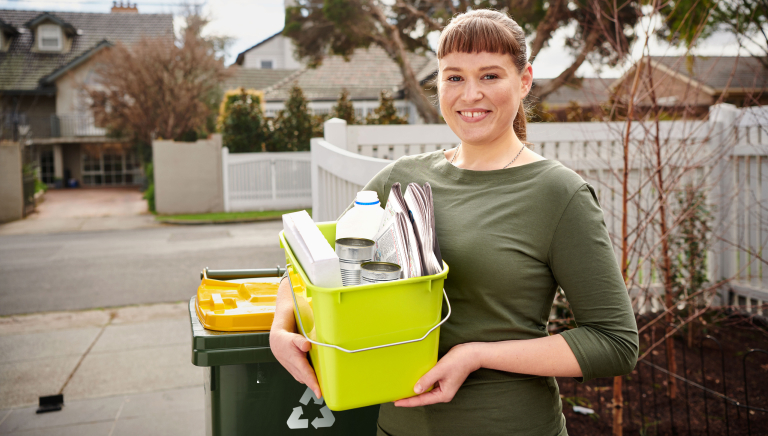 Recycle items loose, not in bags
We can all make a difference to make the most from our recycling
With many of us becoming more reliant on delivery services while staying at home, we may have ended up with more waste than usual. However, it's not just the amount of household waste and recycling that has increased during COVID-19, but contamination in household recycling bins.
Contamination occurs when items that can't be recycled (for example, plastic bags) are placed in the recycling bin. These non-recyclable items, also called contaminants, can prevent recycling from being processed and turned into new things.
A simple action everyone can take to help reduce contamination is to put their recycling in the bin loose and not in plastic bags.
When recyclable items are placed in the bin in plastic bags, they can't be sorted at recycling facilities.
Plastic bags can get caught in the sorting machines and damage equipment.
Recycling in bags also presents a health and safety risk to staff who sort recycling as the contents of the bag are not visible and may include sharp objects.
Keep your recycling out of plastic bags and instead, collect your recyclables in a basket, plastic tub or even a cardboard box. Once full, tip the contents into your recycling bin so that all items go in separately, and if not reusing the cardboard box, flatten it and put in the bin.
By remembering to always put recycling in the bin loose, you can help make the most of our recycling and create a more sustainable future.
For more information and recycling tips, contact your council.