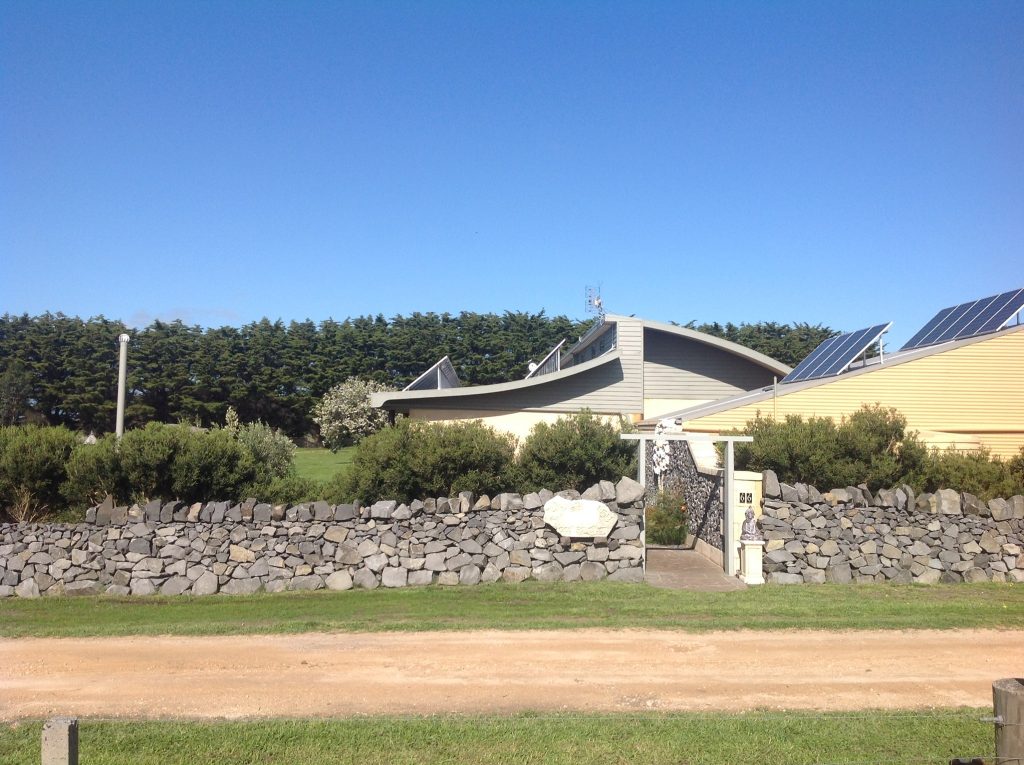 Sustainable Living: The story behind Victoria's most sustainable home
The business committed to teaching Victorians how to live sustainably in their day-to-day lives.
Tucked away in the community of Rosebrook, Victoria, you'll find Nature's Way Eco Sanctuary, a unique, self-sustaining home made entirely out of straw bale! Taking the builders over 5 years and 746 bales to complete, the owners are now opening their home to show others the way towards sustainable living and minimising consumption whilst enjoying a comfortable lifestyle.
Power to the home is supplied by a solar Photovoltaic energy system, which consists of 52 PV panels that feed three 4 KW inverters that source power to the home. For heating, a heat pump is used for hot water while a hydronic floor heating system is in place. The house also features a 48-volt, 900-amp hour battery bank to power the house at night.
During the construction, builders utilised eco-friendly products and materials, including plant-based paints and finishes that were sourced locally.
The overall energy consumption of the home is also minimised by quality insulation as well each room having cross-ventilation, allowing for passive cooling in the summer and hydronic floor coils for heating in winter. They also harvest water from a large roof area with water, stored in two 22,000 litre tanks that supply the house via a pressure pump system, with hot water generated by a roof-mounted, evacuated tube, solar hot water system.
Other self-sufficient practices in action across the property include raised bed vegetable gardens, a fruit tree orchard irrigated by a worm farm, free-range chickens, rotational grazing of a small herd of boar goats for chemical-free meat production and honey bees for both pollination and supply of honey.
To book a tour of this amazing sanctuary, please contact Tina on 0487 238 624 or (03) 5568 1240. Tours run from October to the end of April each year on Sundays and Mondays, commencing at 10am and 2pm. Bookings are essential, with a cost of $15 per person for adults, $8 for children over 12, and $12 for seniors. All the owners ask in return is that all visitors take one of their ideas and apply it to their own way of living in order to reduce their domestic energy consumption.
For more information, visit click here