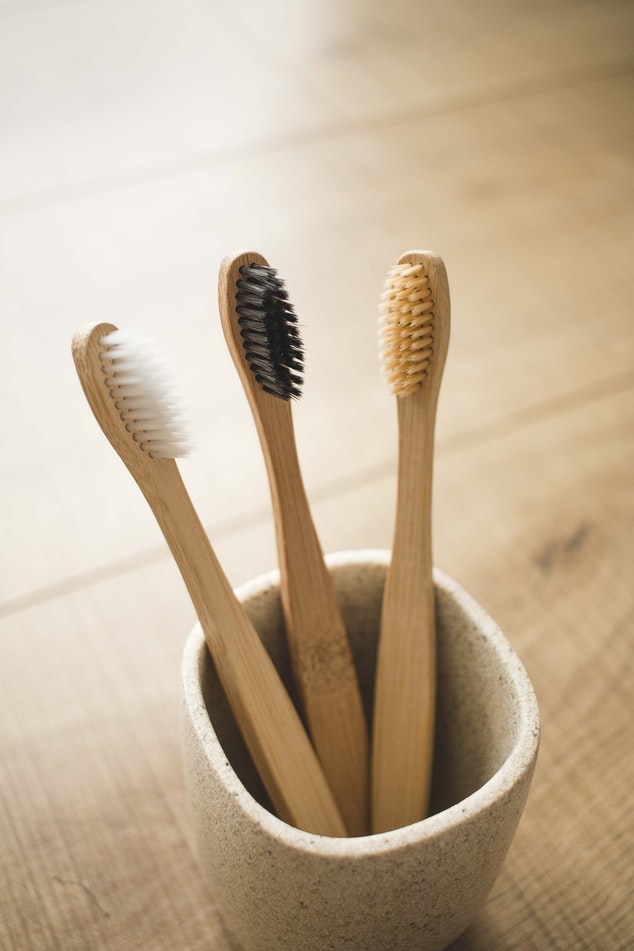 Sustainable Swaps – Making the choice to Buy Recycled
We hear it all too often. Recycling is hard, recycling is time consuming. Finding and purchasing recycled materials is really difficult. We're here to tell you that narrative couldn't be further from the truth. And it needs to change.
In actual fact, swapping out your regular, single use household items for more sustainable and ethical alternatives couldn't be easier. But best of all, it reduces your contribution to landfill, helping our community stay healthy and clean and help save you money in the long run!
To get you inspired, we've listed eight simple swaps you can make to make your home and lifestyle more sustainable, with help from some of our wonderful local businesses.
REUSABLE SHOPPING AND PRODUCE BAGS
Forget paying 15 cents for a plastic alternative. Colourful, quirky and durable shopping bags are all the rage. Better yet, they can be used for a range of things, whether it's a quick trip to the shops, storage or even transport, the possibilities are endless! But it doesn't stop there. Be sure to pick up some reusable fruit and vegetable pouches, so you never have to stand in line waiting for a nasty plastic bag ever again!
Most reusable shopping bags and pouches are 100% washable, so you can keep your fruit and veggies fresh and fabulous. We recommend keeping them in the boot of your car or your everyday handbag, meaning you'll never get caught out at the shops ever again, win-win.
Check out some of our favourite styles below:
Available at Ampersand Geelong
Available at Frankie Say Relax- Geelong, Torquay and Queenscliff
REFILLING YOUR HOUSEHOLD CLEANING STAPLES
Why fill your bin with single use, throw away cleaning products when you could refill them? Whether its your washing powder, dishwashing liquid or hand soap, there are plenty of businesses out there who'll refill your every day staples, without causing you a trip to the shops (hallelujah!).
Not only do refills reduce the amount of single use plastic being dumped in landfill, they're also better for our environment and for your hip pocket! Simply purchase the item you need in a pouch and have it delivered to your front door, as easy as that.
There's plenty of local stockists, including Organic Larder Geelong, with refill stations available in store to make it even easier!
WASHABLE DISH CLOTHS
Have you ever considered cleaning green? It's a tale as old as time, buying single use dish clothes and scourers, only to have them rip and fall apart after a few uses.
Not anymore! There are now a great range of both reusable and sustainable cloths, scourers and cleaning brushes on the market to keep your dishes spic and span, without having to replace them constantly. Whether its purchasing paper towel made from recycled paper or sustainable cleaning items, rest assured these items not only save the environment, they'll also save you money and time.
Local stockists include Natural Supply Co, Valerie's Pantry and many more!
REUSABLE DRINK BOTTLES
With billions of kilograms of plastic waste discarded each year, opting to purchase a reusable bottle not only saves you money, it also keeps harmful plastics away from our oceans and landfill. Benefits all round.
Local stockists include Ampersand, as well as Surf Coast Whole Foods.
SUSTAINABLE BAKING
With baking experiencing a rise in popularity during COVID times, gone are the days of lining your trays with baking paper.
Introducing silicone baking mats, the sustainable and easy alternative for your baking needs. Simply place your silicone mat at the base of your tray as you would baking paper, wash once your baking is done and reuse! No more last-minute trips to the shops, no unnecessary waste and of course, reduced costs!
They are available at major retailers including Spotlight, Target and Big W.
GOODBYE WET WIPES, HELLO REUSABLE FACIAL PADS!
There's nothing more frustrating than running out of wet wipes at the end of a hard day's work. Luckily, those days are over, with sustainable, multi-use makeup removal pads now available at most retailers. Simply pop them in the washing machine or wash by hand when you've finished using them and they'll last a lifetime.
These reusable pads are available at major retailers including Priceline, Chemist Warehouse and MECCA.
DITCH PLASTIC GLAD WRAP FOR BEESWAX OR COMPOSTABLE CLING WRAP!
As one of the largest contributors in landfill, plastic cling wrap is doing a lot more harm than it is good. Luckily, there are a lot of sustainable and reusable items now available at major retailers. Try compostable cling wraps, like Great Wrap, for wrapping your sandwiches, or beeswax wraps to cover over your containers. Best of all, compostable cling wrap decomposes in 10-45 days, causing much less harm to the environment, while beeswax wraps can be washed after each use.
Local stockists include Natural Supply Co, Torquay Books, Bellarine Beewraps and many more.
CHOOSING RECYCLED TOILET PAPER
A household staple, there's now a lot of sustainable, budget friendly alternatives in the toilet paper market. One of the easier swaps you can make, a common trait of sustainably produced toilet paper is that it's produced using recycled paper or bamboo, meaning little to no wastage occurs in the production process. The paper produced is often very soft to touch and best of all, it breaks down much faster than regular toilet paper!
Local stockists of recycled toilet paper include Geelong Sustainability, who can ship all product directly to your door. Talk about convenient.
It's true what they say, the smallest changes make the biggest difference.
To discover more businesses producing materials made from recycled products near you, please click here.