After a difficult year for small business owners, there's no better way to help them recover than by offering your support.
But best of all, many of these small businesses in our community are committed to producing and selling products made from recycled and sustainable products.
Consider this, most disposed single use plastics in the world still exist somewhere. That's part of the problem. They don't break down; they just cause harm to our environment and native species.
Luckily, we can all make changes to our behaviour and reduce the amount of single use plastic being produced; by purchasing products made from sustainable material. So where do we start?
By seeking out local suppliers and choosing plastic-free items, multi-use cleaning products and compostable essentials instead of single-use, unsustainable products. They're easy swaps we can all commit to in order to reduce our contribution to landfill.
Lucky for us, there's plenty of local businesses in our region stocking sustainable products. Best of all, they often come in beautiful patterns and recycled packaging!
Check out some of our favourites below.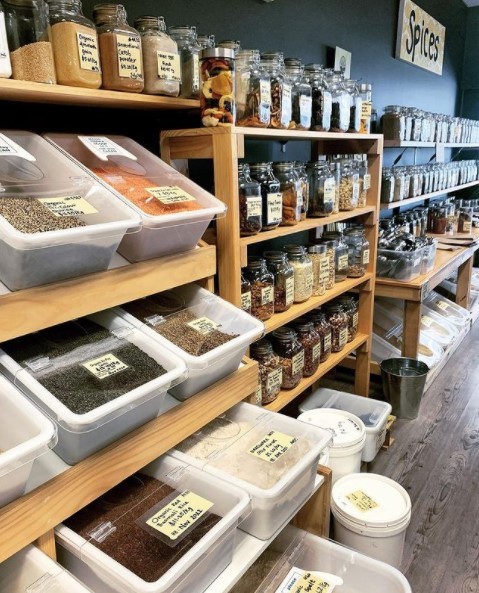 Green Grocers
Wholefood goodness at Valerie's Pantry (top left) and Jo's Pantry (left).
With an abundance of thoughtfully chosen wholefoods and low waste goods available in our region, why not complete your weekly shop at one of them?
Geelong based whole foods business Valerie's Pantry promotes zero waste in a beautiful way. How? By encouraging customers to bring along empty jars and containers, collecting all that they need in a plastic-free, economical way. With a friendly and welcoming atmosphere, you're sure to come back time and time again for all your shopping needs, including bread, condiments, spices and other food products. Offering quality wholefoods and sustainable products, the business is doing its part in encouraging shoppers to be more conscious of the implications of their everyday shopping habits. With a store in Belmont, the business also operates a click and collect service as well as home delivery, making it all the more convenient.
To check out their great range of products, visit their website, or follow them on Facebook and Instagram.
Similarly, Colac based Grocer Jo's Pantry is helping build a sustainable future, with all products locally grown and produced. Whether you're after to a lovely cup of coffee, some fresh sourdough bread or locally grown fruit and veggies, Jo's Pantry has you covered.
You can also follow the business on Instagram and Facebook.
---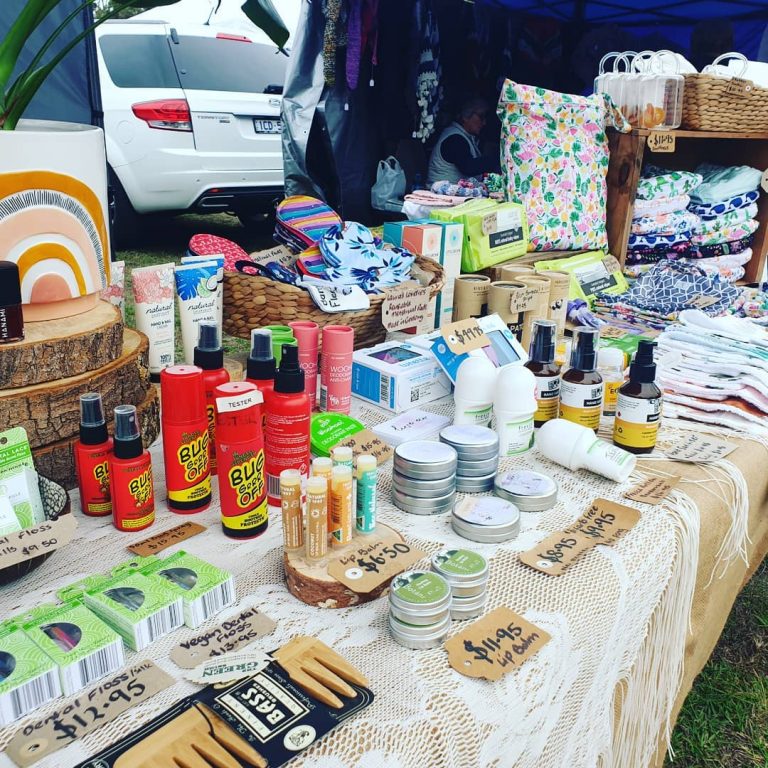 Homewares and Household Goods
Some of the great products available at Live Eco.
With a commitment to showing consumers how easy it is to choose a more eco-conscious lifestyle, the friendly team at Geelong based Live Eco are making their mark. Offering a wide range of home, personal care, stationery and children's products, Live Eco is your one-stop-shop for all of life's essentials. Best of all, they're all made from ethical or sustainable material.
With a fully operational online store, visit their website to get inspired or follow them on Facebook and Instagram.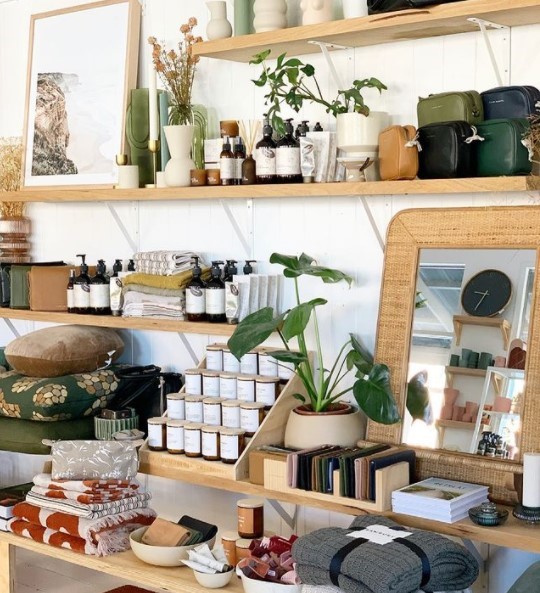 Stunning homewares store Frankie Say Relax.
With gorgeous gifts, homewares and personal care items on offer, you're sure to find what you're looking for at Frankie Say Relax. With stores in Geelong, Torquay and Queenscliff, Frankie Say Relax's stores are bursting with beautiful Australian labels and artisan wares. But best of all, all products within the store are sourced from recyclable or ethical materials, making your buys good for the planet too.
If you're feeling inspired, head to their website to browse a great range of products, or follow the business on Facebook and Instagram.
---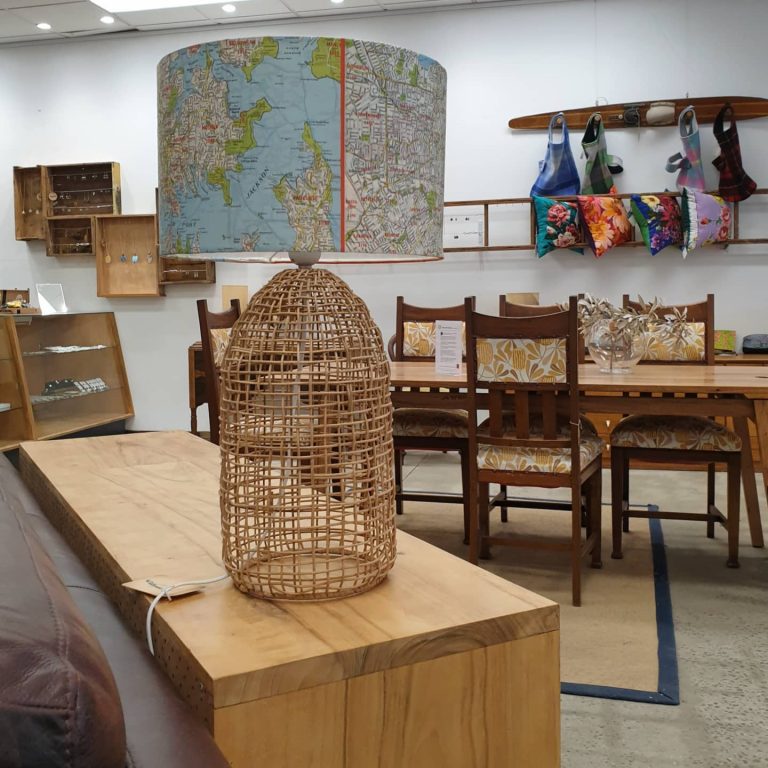 Sustainable Clothing and Recreational Products
Definitely worth a visit, the Reimaginarium.
We're all guilty of an impulsive purchase, trying to keep fashionable and on trend. But it's time to start thinking about the items of clothing we're buying and more importantly, the impact they're having on our environment.
Fortunately, our region is home to some wonderful local businesses, harnessing the power of recycled and ethical fabric to create beautiful pieces of jewellery and clothing.
In a world plagued by excess consumption and waste, Geelong-based business The Reimaginarium wanted to rewrite the narrative, by giving new life to pre-loved items without a high price tag.
Whether it's beautiful furniture or handcrafted jewellery, witness old becoming new again.
To find out more, visit their website or follow them on Facebook and Instagram.
For those with more adventurous spirits, Hamilton and Port Fairy based adventure shop Daktari Surf Bike and Ski offer the latest and greatest surfing and adventure gear. Since 1975, the business has provided communities with expert knowledge, quality product and friendly service. Best of all, all products sold within the business are sourced from ethical material.
Check out their website to find out more!
To find more great stores selling sustainable products near you, visit our interactive map.